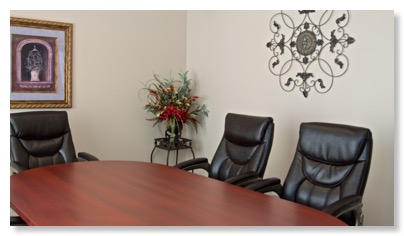 We offer in-person, telephone, and zoom initial consultations!
Call (715) 842-2162 to schedule a consultation!
Find Us at 3544 Stewart Ave Wausau, Wisconsin
west of Menards and O'Malley Honda at the corner of Stewart Ave and 36th Ave.
Office Hours: 9:00 am-5:30 p.m.



Practice Areas
From our offices in Wausau, Wisconsin, Krautkramer & Block LLC Law Firm's lawyers represent businesses and individuals in the following practice areas:

Whether it is credit card, medical, business, student loans, or other debt, our lawyers will analyze your case, inform you of your options under the law, and help you create a plan to address your debt problems.

We file bankruptcies under

chapters 7

, 11, 12, and

13

. We also file

Chapter 128 Petitions to Amortize Indebtedness

under the Wisconsin Statutes.

We take cases involving foreclosures, Fair Debt Collection Act, Fair Credit Reporting Act, loan workouts, marital property issues related to debts or claims, tax offers in compromise, financially distressed businesses, and repossession actions. Our attorneys will get the job done!

Perhaps you are a high net worth individual and need to protect your assets from creditors. Our lawyers create exemption plans too.
If you have tax liens, levies, or are being garnished by the Wisconsin Department of Revenue or the Internal Revenue Service, we can help make the tax collection stop.

If you are being audited for income tax, sales tax, or employment tax returns, we will represent you and seek to minimize the taxes you owe.

If you owe trust fund taxes that were not discharged in a bankruptcy case, we can assist you in getting those tax debts resolved.

If necessary, we will aggressively represent you in tax litigation. We will fight for you!
Do you have estate planning documents such as a will, trust, powers of attorney for health care and finances, or a marital property agreement? If not, the attorneys at our office can assist you in creating a plan that carries out your wishes, protects your loved ones, avoids the time and expense of a probate estate, and offers you peace of mind.

If you already have these documents prepared, when was the last time they were updated? If you were recently married, had a child, or went through a divorce, now is the time to make sure that your previous estate plan still meets your needs.

Do you want to avoid probate? Maybe you want to make sure your child is left with a particular heirloom. Perhaps you are planning to retire.

Our estate planning attorneys will help you plan to avoid the time and costs associated with probate. We'll work with you to create wills, trusts, a power of attorney for health care and finances, and a Medicaid plan (which can legally preserve some of your assets should you need extended nursing home care). Let us help you create an estate plan to "Get your legal life in order."
If you need to set up a new company for your business, whether it is a LLC, partnership, or corporation, the our attorneys will help you get started on the right foot. It is important to get it right the first time.

Once your business is up and running, you will continue to need sound legal advice. We can assist you with loans, mergers and acquisitions, and in passing on your business to the next generation.

We can also assist you in drafting or reviewing contracts and leases, and in collecting your accounts receivable.
Let's work together.

"We are a law firm and debt relief agency. We assist people with filing for bankruptcy relief."


---
Krautkramer & Block LLC
Law Firm
3544 Stewart Avenue
Wausau, Wisconsin 54401

Phone: (715) 842-2162
Fax: (715) 350-2482
Find Us


---
Please Note: The information you obtain at this site is not, nor is it intended to be, legal advice.
You should consult an attorney for individual advice regarding your own situation.

Disclaimer Site Map